BAGEROO TWELVE! Volume 1
Friday, January 25, 7PM
With so much amazing work this year, the programming committee is thrilled to share two wonderful volumes of this year's Bageroo programme! Selected from our open call for submissions, the featured films play with light, texture, and sound. They look at nature up close and consider the way it shifts, they explore fleeting moments, and consider issues that continue to shape our realities. This volume is augmented by a commissioned film by GB Jones.
Claudio Sodi Zapata
For Aranza
2018 / super 8 double projection / silent / 1:43
Love to flowers and plants has always been in my making. Part of a series of three shorts, For Aranza is a two projector Super 8 work that forms a portrait of and for her. Flowers serve as a gift or bouquet to show my love and respect while she eats a pear and the camera films her, interruptible, coming and going from sharpness to blurriness. Side by side, the two Super 8 reels create a complex understanding of the person portrayed.
Kyle Whitehead
Interstices Vol II
2017 / super 8 / silent / 9:20

Interstices is an ongoing series of 'exquisite corpse' films with the potential to continue indefinitely. The films are all in-camera double exposures each made on a 15 metre reel of Super 8 film in collaboration with another artist or filmmaker; the second expo- sure is made with no prior knowledge of the first, resulting in vignettes that are aleatoric collisions of two discrete perspectives. Unstable and intransitive by nature, these resonant and dissonant image-sen- tences continuously ebb and flow in and around each other, vying for presence on screen and in the mind's-eye.
Volume II is a continuation of the series, featuring three short films made in collaboration with Michelle Latimer, John Woods, and Brian Kent Gotro, respec- tively.
Calla Durose Moya
Anxiety
2018 / super 8 / silent / 4:49

A Caffenol hand-processed, hand-nail-polished film made by me in Peterborough, Ontario in Winter 2018 for Nick Ferrio's song 'Anxiety'.
GB Jones
APT
2019 / super 8 / silent / 5:00

Apt was filmed during a week in 1978 at the apartment of Rita and Rick on Jarvis St. in Toronto. It was shown once at OCAD in 1979. It has been completely re-edited in 2019 for the8fest. Contains: surveillance, smoking, sex, Trimline push-button phone, punks, and violence.
Aaron Zeghers
The Salesman
2017 / super 8 / sound / 3:20

"I never dreamt that I'd be selling cars when I started it. It just gradually happened… I guess I never thought of anything else." A short film I made in a day that's fun and honest and simple and for someone I love. For George, the salesman.
Erin Obodiac
Submit to Me
1987 / super 8 / sound / 7:50

In Submit to Me, frames of all sorts—cinematic, bodily, architectural, theological, gravitational—are subjected to the energetics of experimentation. A dynamic interplay of forces not only dislodges the fixity of these frames, but also choreographs the emergence of new limits: the struggle for autonomy is caught in a vortex of its own making.
2016 / super 8 / silent / 3:55

A chunk of Vancouver Real Estate as it sits, stuck in the no-zone. Created in 2016, as part of the Iris Film Collective's presentation of the first Vancouver Edi- tion of One Take Super 8.
Klaus Schreier
At the Zeppelinfeld
2016 / super 8 / sound / 3:00

The Zeppelinfeld – with the Zeppelin-tribune in its middle – is a former Nazi-area in the city of Nurem- berg, Germany. It's history – with the ghost of fascism still between us…
Josh Weissbach
Take a Picture
2017 / super 8 on 16mm / sound / 2:59
Throughout life and death we are marked by the frame, whether it is with the stillness or not.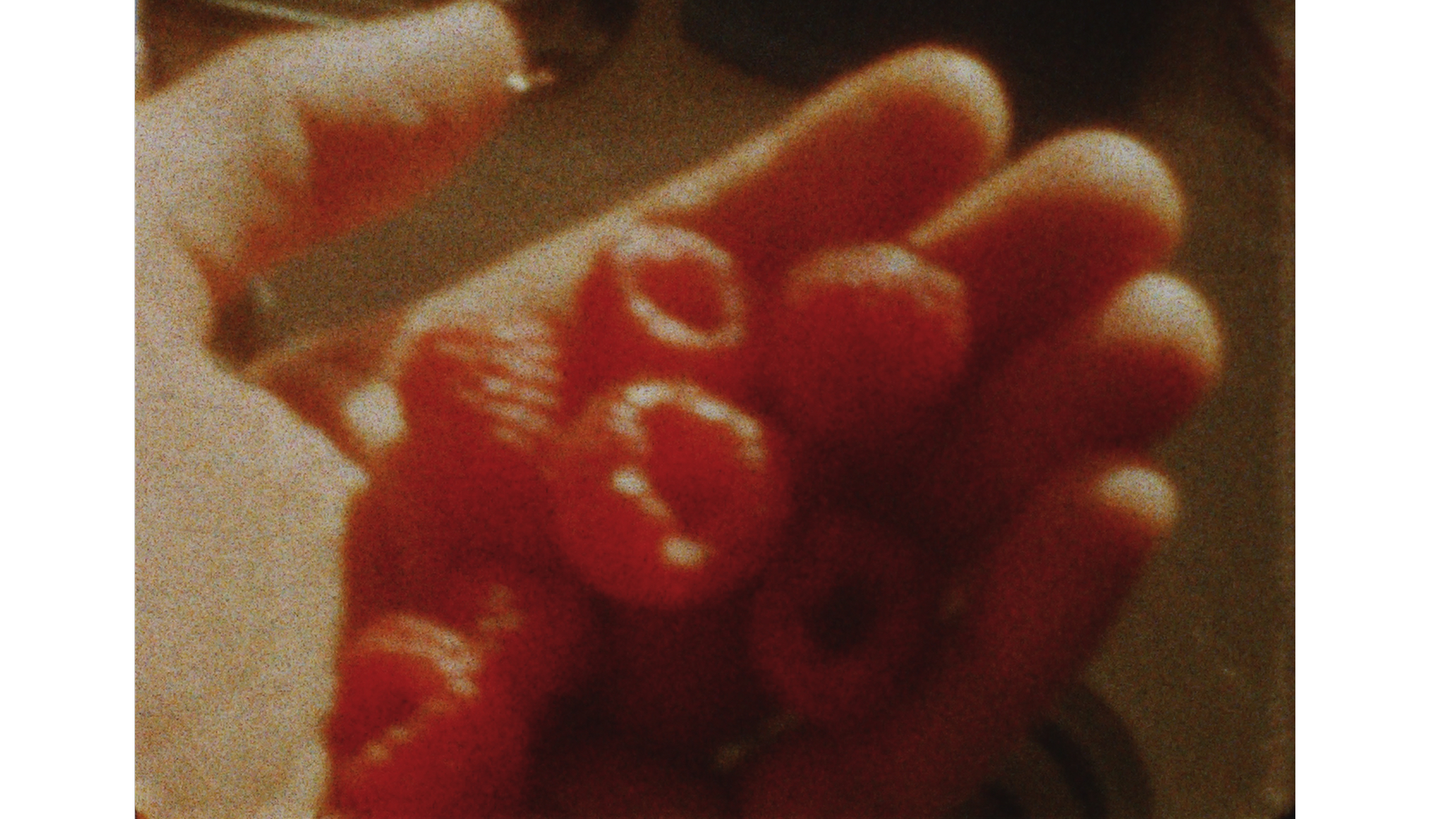 Brian Wilson
Full Bloom
2018 / regular 8mm on 16mm / silent / 3:00
A spring song.
Nisha Platzer
samen
2018 / super 8 / sound / 3:38

a seed. for friendship, for discovery, for delight. samen was made as part of a super8 workshop and festival led by Nisha at EICTV film school in San Anto- nio de los Baños, Cuba in 2017.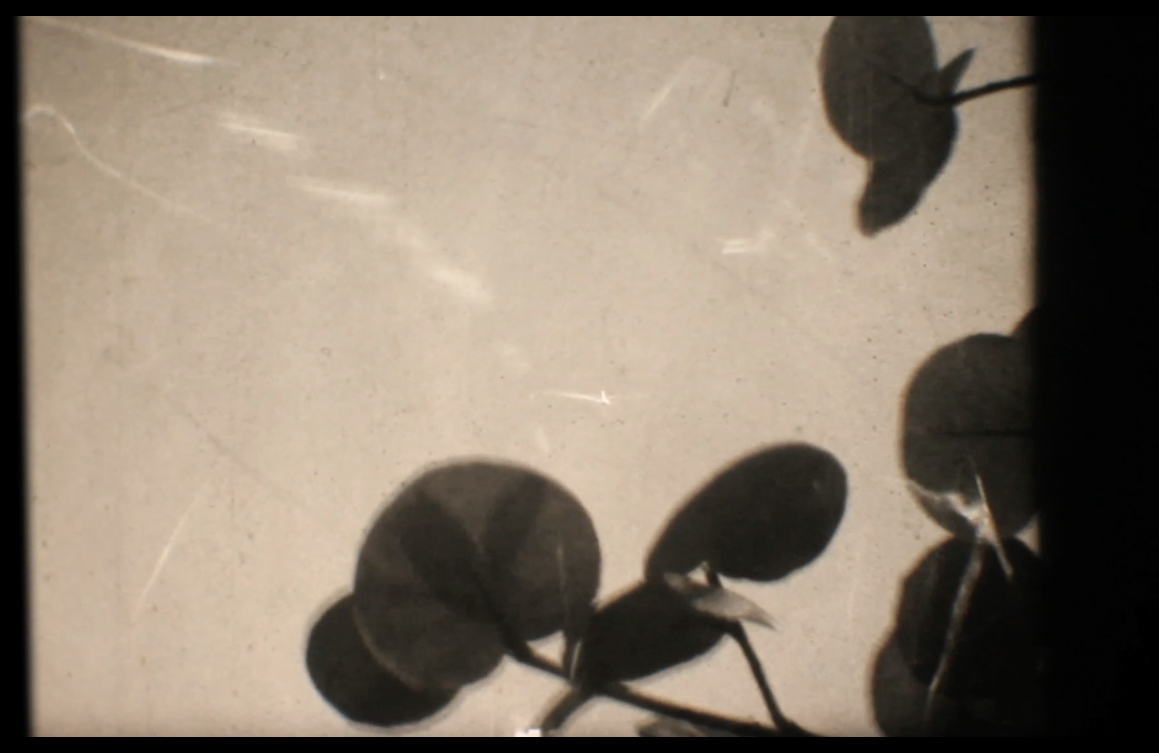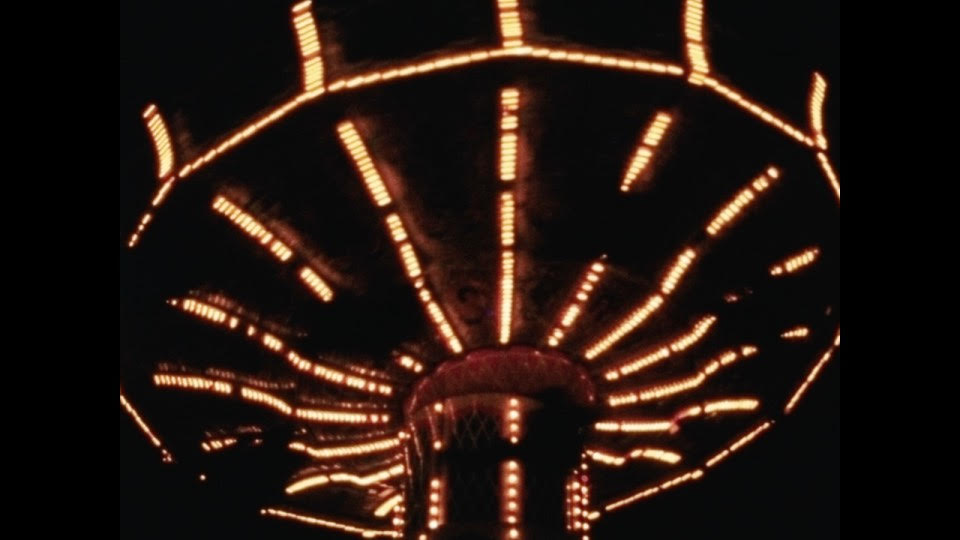 Dan Browne
Midway
2008 / super 8 / silent / 13:00

Electric reveries forged from the pulsating lights of the CNE, a wonderland of luminescent forms. The circulating and flickering machines become exten- sions of the camera, the images operating midway between representation and pure light. Shot on expired Kodachrome (discontinued in 2009), Midway is composed entirely in-camera at 24fps.