It's All Fun & Games Until Somebody Breaks a Rule
Friday, January 26, 10:30pm
The works in this programme demonstrate the humour that often arises when we play together – and when we don't abide by the rules. From spontaneous encounters with people in the streets, to shopping excursions across a board game supermarket; from frantic relays staged in the education system, to dinosaur skirmishes set in prehistoric 1917, the films presented here indulge in the fun of games and other cooperative/competitive exercises. Playing along with these exercises can be a source of amusement as well as social insight. And sometimes we're reminded that one person's beach is another person's hell.
John Porter
Passover
1980 / super 8 / silent / 4 min. 30 sec.
John Porter performs as the Lord passing over the Israelites, played by families waiting on the street for Toronto's historic Santa Claus Parade. Assisted by Toronto 8mm filmmaker David Anderson.
Pascal Sharp, Eo Sharp & Munro Ferguson
Loblaws Checkout Game
1983 / super 8 / sound / 6 min.
Cardboard ladies traverse a board of miniature supermarket items. Shopping is a glamorous adventure!
Martha Davis
Performance Trilogy
1) UR Lucky
1983 / super 8 / sound / 2 min. 30 sec.
I placed a medallion on the sidewalk and filmed whoever happened along to pick it up. The film is about not being able to have control over the event, and the acceptance of this fact.
2) Snow Search
1985 / super 8 / sound / 3 min.
Four performers search for each other, each carrying one quarter of a photographic portrait of Michael Snow. A lyrical exploration through the city and an homage to Michael Snow.
3) Making a Scene
1984 / super 8 / sound / 4 min.
Offers passersby the opportunity to don a mask and become either an elephant or a mosquito. A look at people's inhibitions.
Stanley Sunday a.k.a. David Domingo a.k.a. Davidson
Disney Attraction Highlights Nº 1
2009 / super 8 / sound / 5 min.
A Movie that Portrays the Wonders of the World as Seen Through the Eyes of a Cat.
Karen Asmundson
Tasman Hates the Beach
2016 / super 8 / sound / 3 min. 20 sec.
Why would anyone want to go to the beach during the day? Tasman shares his disdain for beach culture over bleak and grainy Manitoba interlake landscapes.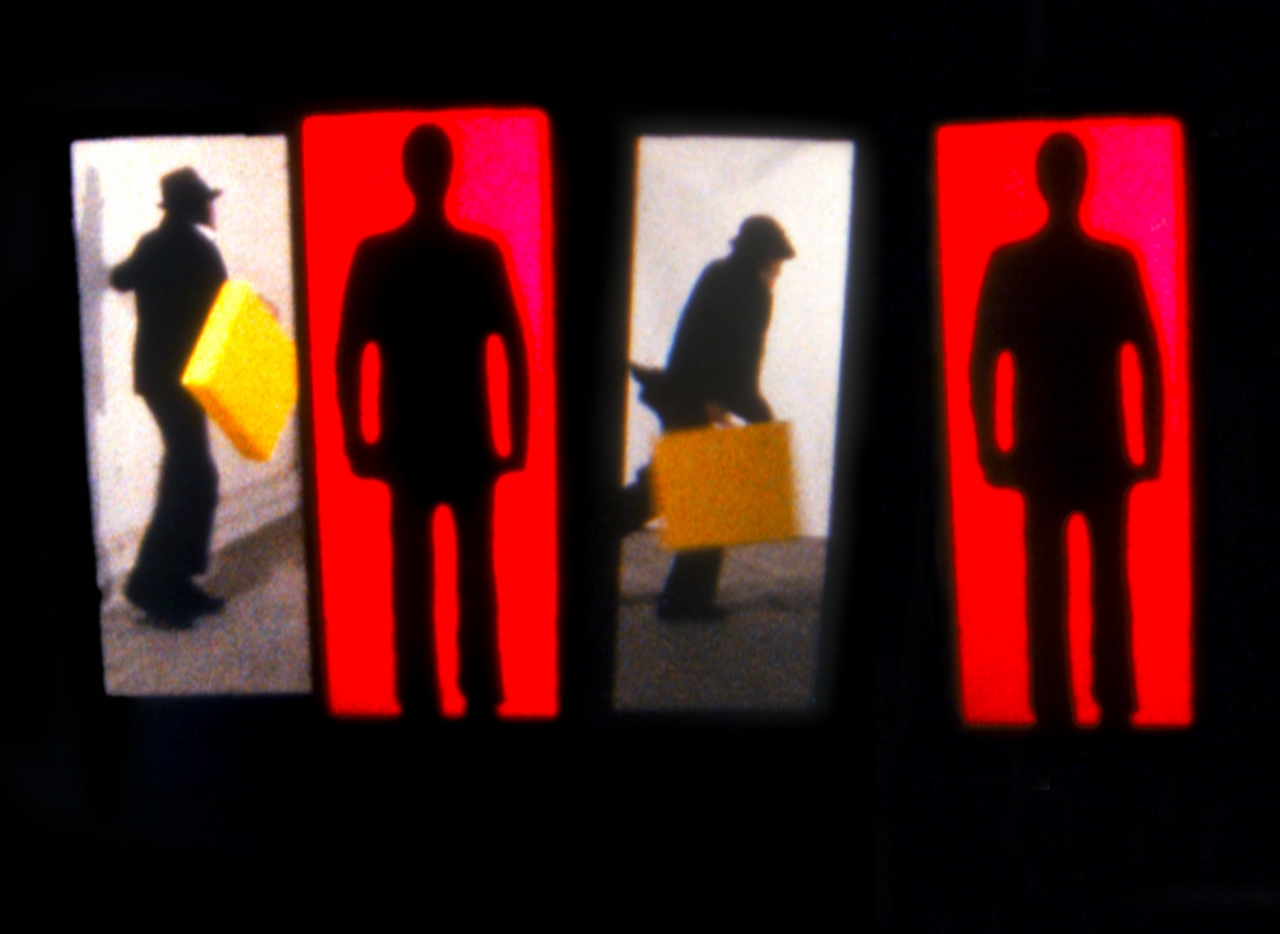 Ericka Beckman
The Broken Rule
1979 / super 8 / sound / 25 min.
"My film pictures learning blocks as relay races conducted by male players, where the girls are scores, and the goal is to enter the working world by the end of the game. Mike Kelley, the lead player in my film, makes a ritual out of his mistakes to escape the consequences of his mistakes." One part of Beckman's Super 8 Trilogy (1978-80).